UP 74444
, Union Pacific Railroad Bicentennial scheme
 Athearn PS-2CD 4740 covered hopper
stock#940698
2002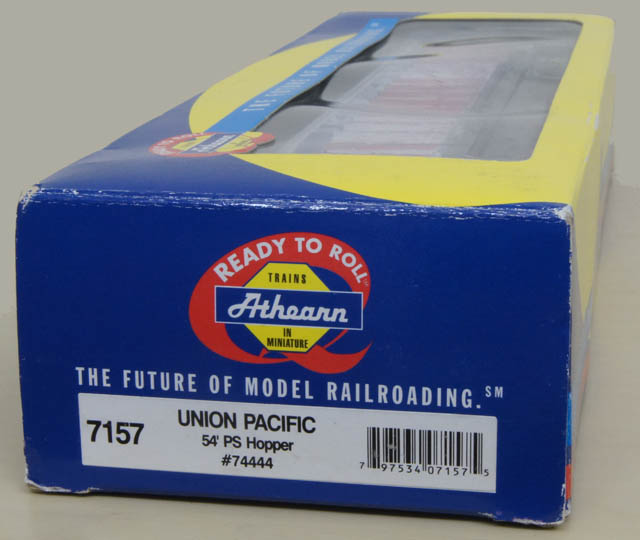 このモデルのプロトタイプは、1974年5月にプルマン・スタンダード社で製造された発注ロット73600-74849の中の1両で、2年後の米国建国200周年に合わせて特別塗装が施されたもの。(
Canadian Freight Railcar Gallery
、
Pacific Western Rail System
)
 1980年代になってUP標準のグレーに塗り替えられ、2007年に撮影された写真では、そのグレーが劣化して、製造時の塗装が透けて見える。(
Railroad Picture Archives
)
 なお、本来の型式はPS-2CD 4750であり、このモデルの4740ではない。
 下段の実車写真は、公開されているメーカー写真(
Canadian Freight Railcar Gallery
)をレタッチしてみた。
This prototype car was manufactured by Plluman-Standard in May 1974 from series 73600-74849, and was only specially painted in Bicentennial scheme. (
Canadian Freight Railcar Gallery
,
Pacific Western Rail System
) The type is PS-2CD 4750, not this model PS-2CD 4740. In 1980's, the car was over-painted with UP's standars grey, and in 2007, it was checked the original colors under the grey paint as it's degradation. (
Railroad Picture Archives
)
The following one was retouched from the official photo(
Canadian Freight Railcar Gallery
) by the author.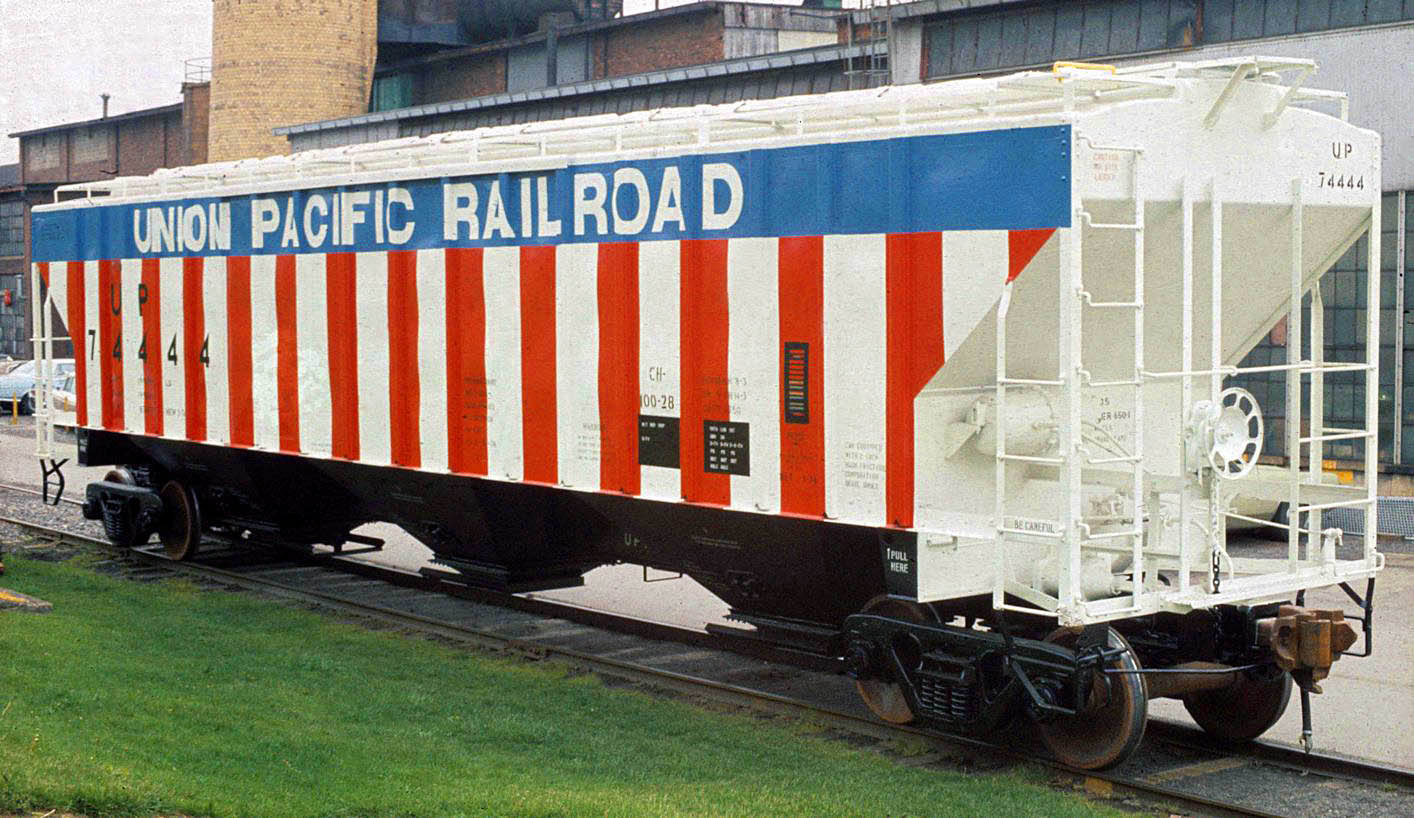 モデルはアサーンRTR製品。ただし同社は、実車登場直後となる1975年にリリースしていて、MR誌同年5月号p32に紹介記事がある。ACIラベルやコンソリデーテッド・ステンシル等が簡略となっていた。