NADX 8209
, North American Despatch (North American Car Corp.), BLT/NEW 11-63
"Makes the Best Chocolate"
Athearn RTR 50' plug door boxcar stock#7027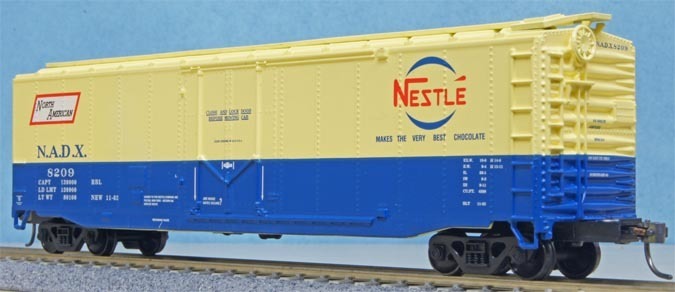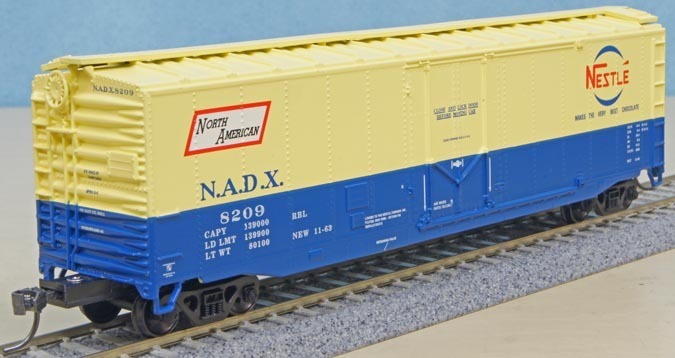 As stenciled "Hydroframe-40" on the ends, changed to extended coupler pockets.
The cover car of the "X Car Color Guide Volume 5: TLCX-ZTTX" published by Morning Sun Books (
officil site
) was exactly like this model. However, the car number, the coloring and the roofwalk are different.
参考書を追加 2017-04-28