BM 110
, Boston & Maine Railroad, WA.7-70
ScaleTrains "Kit Classics"
Evans (USRE) 5100 RBL double 8" plug door boxcar
stock#SXT1002
released in 2016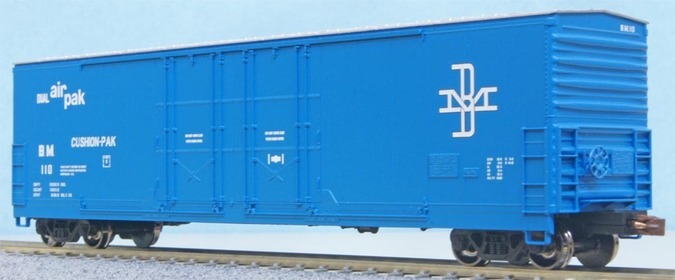 The stenciled "RBL" means "insulated boxcar (reefer) with loading device" in the AAR mechanical designations. "DUAL air pak" is a movable bulkhead load retainer system. "Cushion Pak" is a cushion underframe construction. Both are brand names of Evans Products. Small letterings are "When Empty Return to Agent Boston & Maine Corporation Merrimack N.H."