D&RGW 60057
, Denver & Rio Grande Western Railroad, BLT 1-53/BHM7-55
Insulated Cookie Box, Bakery Goods, "Return Empty to Denver, Colo."
Athearn/Bev-Bel 40' slide-door boxcar stock#509-1, reworked by the author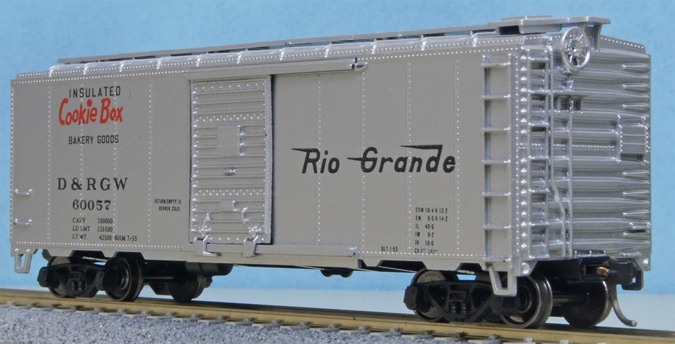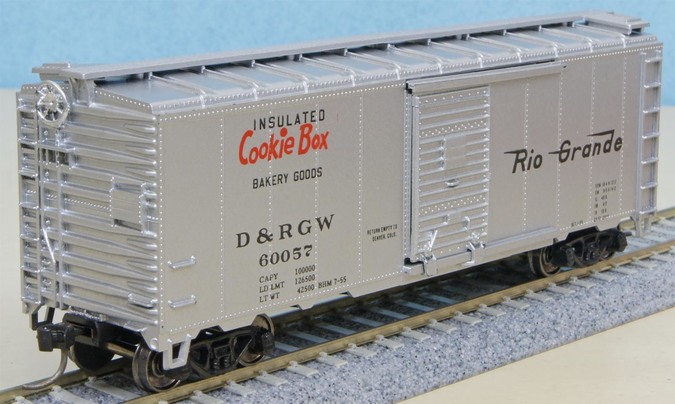 In 1939-1940, 2,400 box cars for D&RGW were manufactured by Standard Pressed Steel. These featured 12-panel sides. In 1954-1961 77 of them were rebuilt at the railroad shop for product shipment from Keebler Denver factory (
Wikipedia English
), and were displayed "Insulated Cookie Box Bakery Goods" on silver or white sides. Although "INSULATED" was written, they equipped with sliding-doors, not plug-doors.
Trainorders.com
,
MR forum
Below monochrome photos are quotations from the page 106 of Car Builders' Cyclopedia 1957. Notice that the inside length is 40 ft. 0 in., not 40 ft. 6 in., and that the car has flat ceiling and AAR mechanical designation type "XI".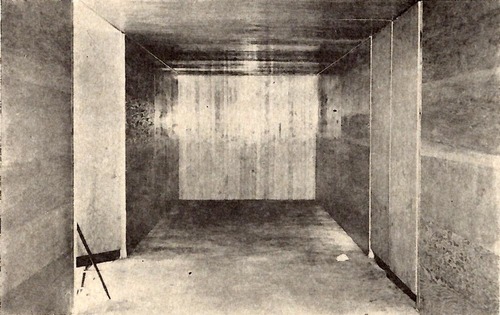 Interior view of Denver & Rio Grande Western 50-ton all-steel insulated box car shown above. Sides and ceiling are one-quarter inch fir plywood, door lining is one-half inch, floors are three-quarter inch plastinail[1], and car ends are conventional tongue-and-groove.
[1]"PLASTINAIL" is Dry Magnesia Cement for Floors and Walls. (
Trademarkia.com
)