Atchison Topeca & Santa Fe Railway all-steel riveted caboose Nos. 1875-1978
 Pacific Fast Mail/Fujiyama Kogyo Co., 1966 US$15.95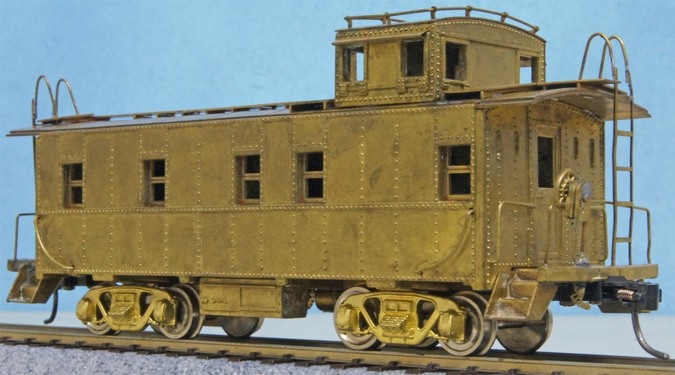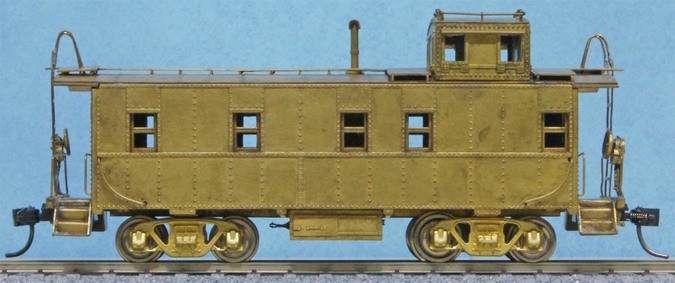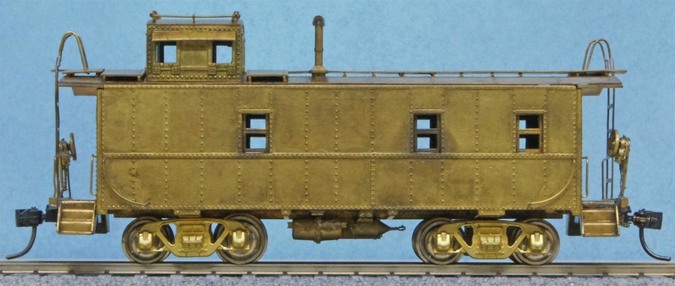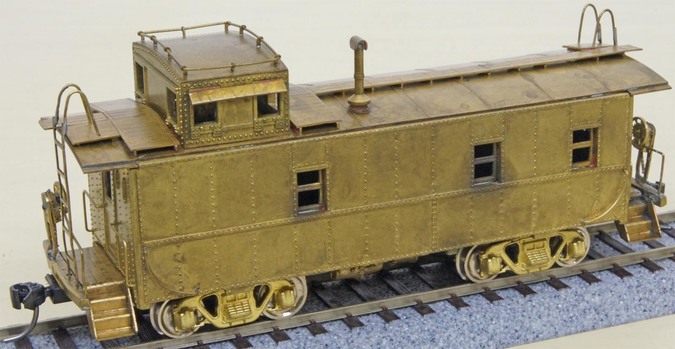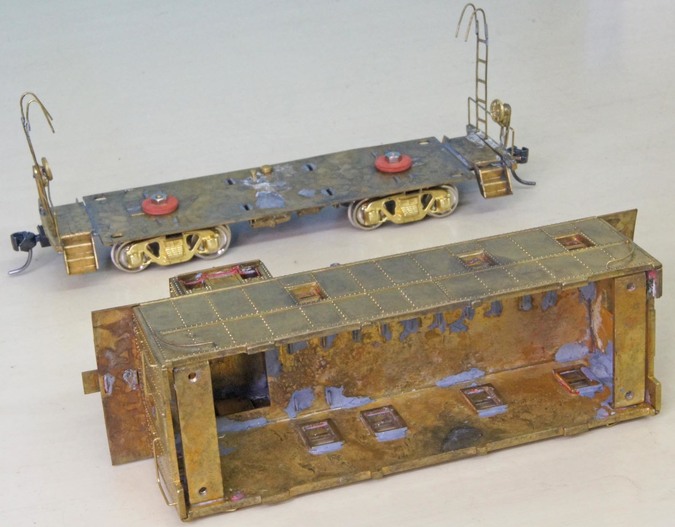 上は床下面の刻印。左はMR誌1966年9月号の裏表紙。ここに"coined brass"と記す。すなわち、車体を構成する板材のほとんどすべてがドロップで成型され、それらがハンダ付で組み立てられている。窓枠が別付けで、側板と妻板は2mm厚。屋根歩み板もドロップのようだ。台車もドロップのアンドリュースで、ノン・スイングモーション・タイプ。参考としたとおぼしき図面と写真はMR誌1949年1月号p37の1951号車。ベッテンドルフのスイングモーションを履いている。最下段写真のブラック・モールドはアサーン製の同型車で1957年の発売。また、ドロップを得意とした加藤金属(関水カトー)のNゲージ進出が1965年。
 この製品については、webelos氏のブログ"Brass Model Collection of Kevin"を参照。

Upper left is the back cover of the September 1966 issue of MR Magazine. All of the plate materials constituting the body shell are molded by coining, and they were assembled with soldering. The side and end are 0.080" thick. The roof walks are probably coining too. The trucks are Andrews non-swing motion type. Drawings and photographs considered to be reference are the No.1951 of the January 1949 issue of MR. The black shell of the bottom photo is the same type made by Athearn, released in 1957. For this product, see webelos' blog "Brass Model Collection of Kevin".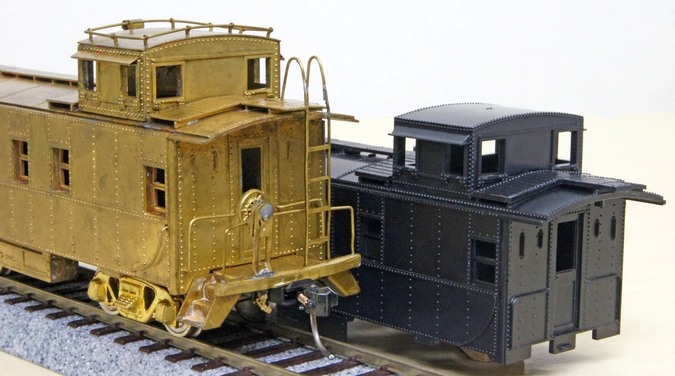 See also my blog article.